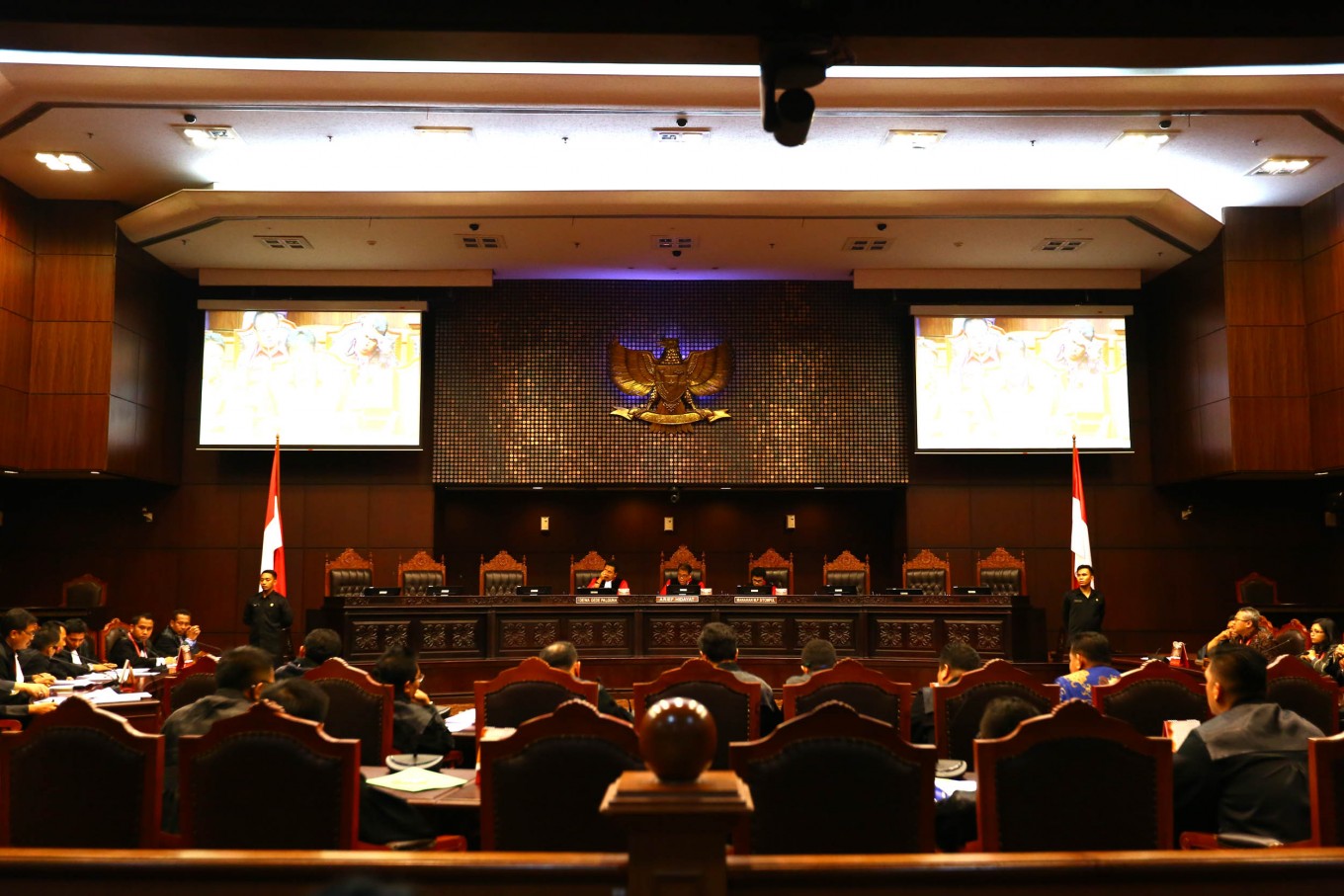 Ina Parlina | The Jakarta Post | Thu, January 12, 2017 | 07:33 pm
Thursday's hearing at the Constitutional Court (MK) again saw a fierce debate about criminalizing consensual sex outside marriage between unmarried couples, with representatives from the government insisting that casual sex does not constitute a crime.
Hotman Sitorus of the Law and Human Rights Ministry, who represented the government in the controversial case, insisted that consensual sex outside marriage fell into moral jurisdiction and therefore could not be considered a crime.
"The government, without a doubt, is of the same opinion that adultery is against our morality. But there is a legal principle of 'no victim, no crime'. [While] experts say there are many victims in society, criminal law perceives victims as concrete entities," said Hotman.
The government has demanded the bench to reject the petition, which was filed by a number of individuals from various backgrounds, including lecturers, housewives and private employees grouped under the Family Love Alliance (AILA), to alter some provisions in the Criminal Code for their cause.
The government based its argument on the grounds that the deliberation to revise the Criminal Code was currently underway at the House of Representatives, saying that it was better to wait for the lawmakers to come to a decision.
The Criminal Code covers neither sex outside marriage between unmarried couples nor same-sex relationships; and the articles in question currently criminalize only extramarital sex between married couples and child sexual abuse. (evi)